Danielle Goodson has been with Brown-Forman for 25 years. You only last that long at a company who values culture and people above everything else! She talked with us about moving around the world for work, the importance of sponsors and the culture that has kept her at Brown-Forman all this time.
Creating a legacy career travelling the world
Danielle joined as an On-Premise Marketing Manager in Chicago with experience in beverage alcohol, but was new to Chicago and said,
there were always people around who were very supportive and accessible to me. I was challenged well outside my comfort zone, which was awesome.
"As I realised I wanted to stay in the industry and not just do on premise, I had some interesting conversations with managers who held different roles within the organization who started as mentors but eventually became sponsors. These individuals gave me opportunities to be exposed to other parts of the business."
She moved to the UK where she had responsibility for the UK, Ireland and South Africa. Upon returning to the US, she held various sales and marketing roles, and is now General Manager, Pacific Northwest running a cross-functional team.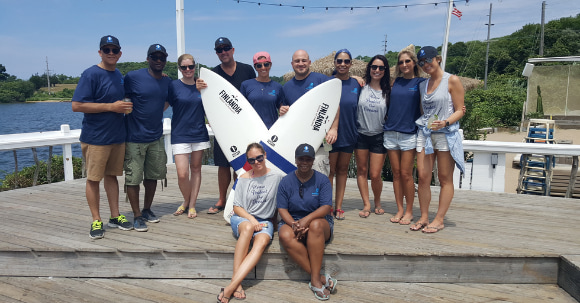 Danielle learned a lot in her various moves, saying,
I got exposure to parts of the business that I wouldn't have had in the US. It was an opportunity to accelerate my learning within the organization.
Danielle shared some tips on making relocating successful:
Stay connected. "Make sure you stay connected with family, and with people professionally. You may be out of sight out of mind and can end up being behind when you are repatriated."
Learn from differences. "I've always loved meeting people from diverse backgrounds and experiences. Exposure to people who aren't like me and learning from them has been such a bonus."
Take the opportunity. "First of all, do it! There's no experience like it. The broader point of views you'll have from taking on an assignment like that is invaluable."
Have goals. "Be clear about what you're hoping to get out of it, so you're not just enjoying the experience but growing and developing."
Be culturally aware. "You have to be mindful of things being lost in translation. Things that mean one thing to me might mean something very different to someone in the UK. It's not hard, it's just something you have to be mindful of, and you don't get it until you arrive."
"Arriving in a new place, not knowing anyone and having to make friends while navigating a new culture, new team, new role, and different country nuances can be hard."
Danielle laughs as she shared how she learned the hard way that in London you don't say hi to strangers on the street.
Building your personal board of directors
All the transitions Danielle accomplished were made easier because, "I never felt like I was trying to figure this out on my own. I've been blessed to have so many people in my corner to tell me not necessarily what I wanted to hear, but what I needed to hear. I'm proud that my results and relationships have driven my success and not because of my gender and race, but because of the potential they saw in me."
Sponsors and advocates are essential in creating a thriving career.
I have my own personal 'board of directors'. They don't sugar coat things, and when I get it right they are the first to celebrate with me.
"Having a network of people you trust and can have safe conversations with is very important as you navigate corporate America. I will say this to anyone who will listen – you can't do it by yourself. I've always had advocates who were able to be my voice, ears and eyes in spaces when I wasn't there. I knew they had my back and were willing to go out on a limb to support or endorse me."
For someone trying to build sponsor relationships and their personal board of directors, Danielle suggests:
Bring something to the table. "Some of my relationships started by me volunteering to be part of a project, lending a hand or wanting to take on more responsibilities."
Take your time. "I slowly built relationships over time, rather than going from A to Z overnight."
Prove yourself. "Building trust, respect, proving myself and showing this wasn't a relationship of convenience was key."
Create an authentic connection. "It's easy to sign up for mentors, but there has to be an element of connection between the two. There has to be some shared commonalities and trust."
It's important to Danielle that the people in her circle are varied.
When we talk about being inclusive and diverse in our thoughts, you're not going to accomplish that if everyone looks, thinks and acts like you.
The value of diversity and inclusion
While D&I is top of mind globally right now, Brown-Forman has focused on it for years. They have a number of Employee Resource Groups (ERGs), including BUILD, for the African American community, GROW, for the women of Brown-Forman, COPA, for Hispanic and Latinx employees and SPIRIT, for employees who respect the choice of whether or not to drink alcohol.
"There is a group for everyone, and they are successful by making sure ERGs aren't solely composed of people who represent the group, but also people who want to learn and be allies."
Additionally, Brown-Forman makes, "conscious efforts in how we recruit and interview, ensuring we have diverse panels. We have people with different backgrounds and perspectives, so we can manage bias to make decisions."
Danielle loves that it's not meaningless words at Brown-Forman.
It's easy to tick a box. At Brown-Forman it is something you see very consistently and employees at all levels embody throughout the year.
Flexibility is strongly supported across the business. Danielle shares, "I have a special needs daughter. Brown-Forman is very supportive of me working around her appointments, or if I want to see her perform in school events. There's the flexibility to schedule my day around those things. There's trust that an employee's responsibilities are done on time, and there are policies around flex hours, family care, mental health days and more."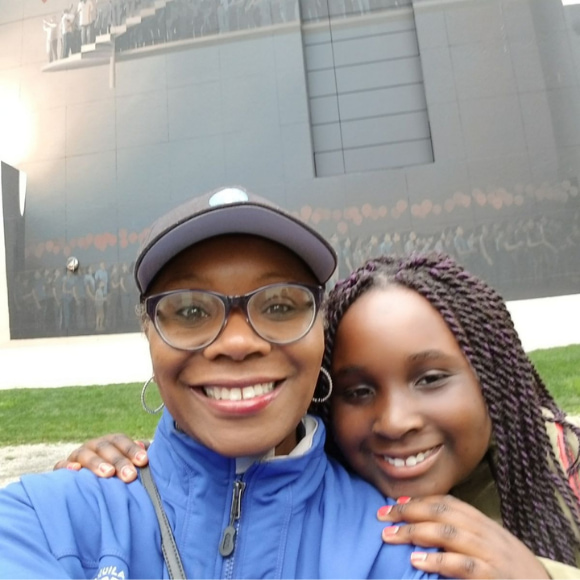 "One of the things I love most about Brown-Forman is the little things they do to show they care. When the CEO, CFO or President knows your name in a company with more than 4,800 employees, that's something special. When people send you notes to check in, that means something. There's something about wanting to be a part of a company like that."
"I have been amazingly surprised by my experience. Companies often talk about a culture of people first, family, and the level of development they offer when you're being recruited. Over my time here, I'm constantly reminded how true to form they have been. Even after 25 years, I am still having a blast – learning, growing and paying it forward for the next generation."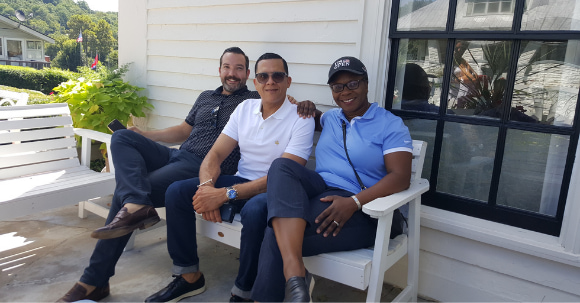 Subscribe to our monthly Women at Work email to find out about new stories, events and career building resources.
---
About the author
WORK180
---
To help women find a workplace that will work for them, we prescreen employers on flexible working, parental support policies, PTO and their focus on pay equity, and more. Find your next role on the WORK180 job board.
---